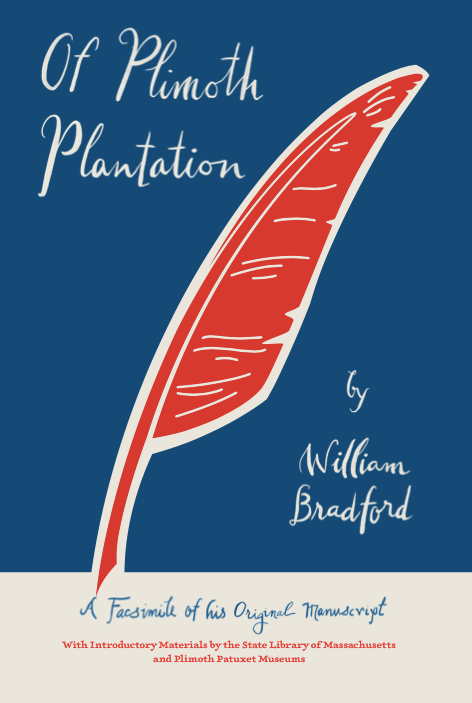 ---
By William Bradford

William Bradford's manuscript Of Plimoth Plantation is one of Massachusetts' greatest treasures. Written in a "plain style" that readers of all centuries will enjoy, Of Plimoth Plantation vividly recounts the compelling history of Plymouth Colony.
In this new edition, the complete collection of Bradford's handwritten history appears in printed form for the first time since 1896 with greater clarity than ever before. The State Library of Massachusetts and Plimoth Patuxet Museums provide illuminating introductory materials and a detailed index to help the reader navigate this one-of-a-kind document.
Within this book, one can imagine Bradford's quill scratching the page as he documents the triumphs and tribulations of Plymouth Colony. His careful penmanship at times seems to be written personally for the viewer. It is a window into the world that continues to shape America. We hope the reader will find this edition useful, as Bradford wished his "simple truth in all things" would always be.
Note: This product is not eligible for discounts.
---
Share this Product
---
More from this collection