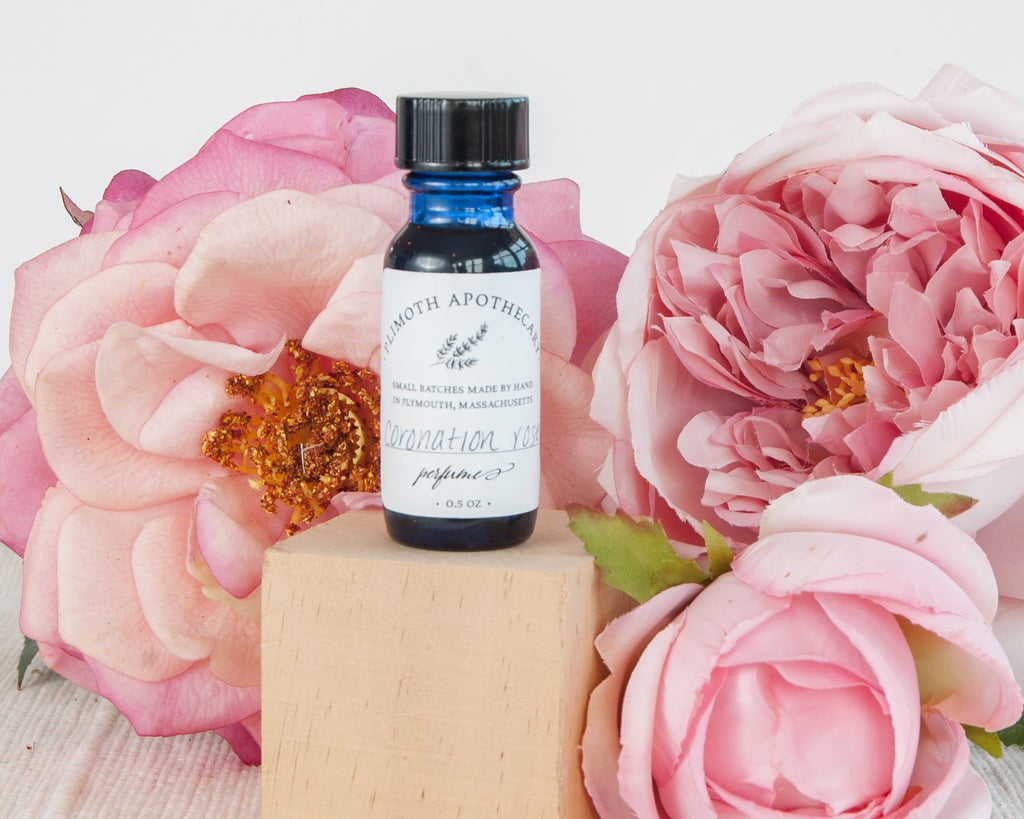 ---
Transport yourself to the Tudor Court with this heady blend of two rose oils with musk* and sugar, inspired by a perfume believed to have been worn by Queen Elizabeth I herself:
A perfume for Queen Elizabeth
"Take 8 grains of musk and put in rose-water 8 spoonfuls, 3 spoonfuls of Damask-water, and a quarter of an ounce of sugar. Boil for five hours and strain it" -- The Mystery and Lure of Perfume by CJS Thompson
Blended by hand in our Craft Center Apothecary, Coronation Rose perfume brings this historical recipe into the modern day.  Wear it on the body, warm it in a diffuser, or wear it in a scent locket or apply it to leather garments for an Elizabethan flair.
0.5 oz
Ingredients: Rose Oil, Damask Rose Oil, Musk Accord, Sugar Accord, Vitamin E Oil
*No deer were harmed in the making of this perfume!
---
Share this Product
---
More from this collection