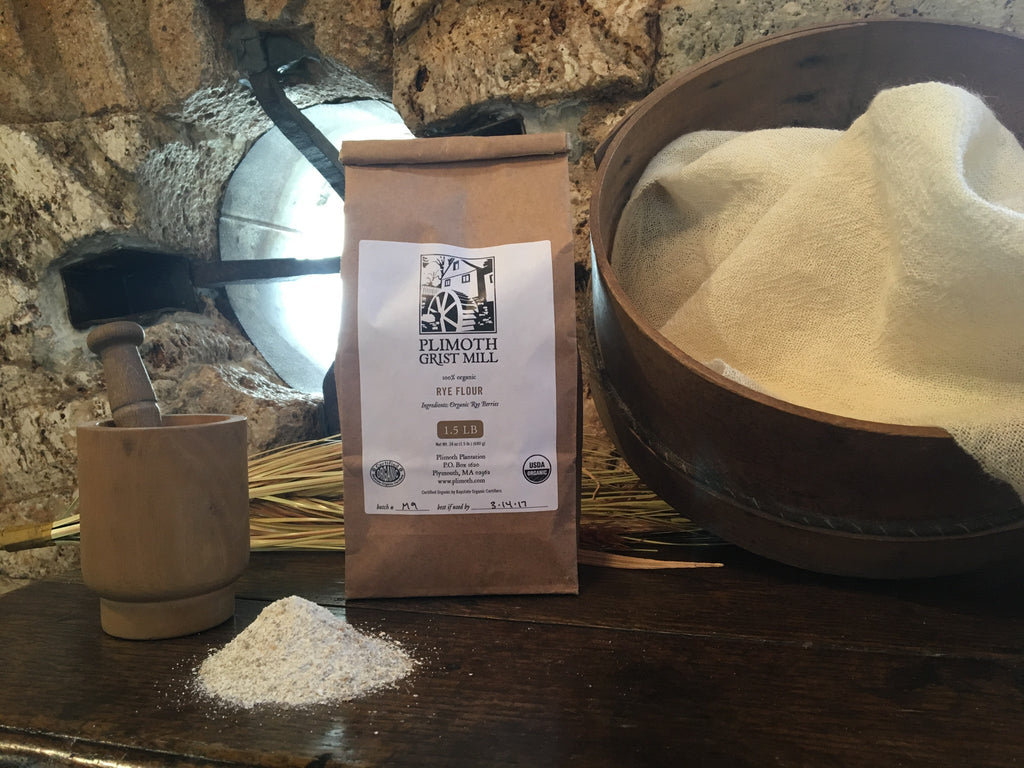 Plimoth Grist Mill Rye Flour
---
Although European grains like wheat didn't grow very well in Plymouth, Pilgrim farmers discovered that rye was hardier than wheat and grew relatively well in the harsh New England climate. Housewives began mixing equal parts of cornmeal, wheat and rye together to make a "thirded flour" which stretched limited quantities of valuable wheat with rye flour and cornmeal. Today we still use this combination to make the New England classic, Boston Brown Bread.
The Plimoth Grist Mill is proud to introduce 100% Organic Whole Rye Flour to our family of stone-ground grain products. Our Rye Flour is stone-ground and unsifted - nothing has been removed so it is has a slightly coarse texture. Because the bran and germ are retained, the flour has an excellent, robust flavor and maximum nutritional value.
Use it in rye breads, Boston brown bread, or make your own "thirded flour" mix for flavorful, robust pancakes and other baked goods.
For wholesale inquiries call 1-800-262-9356 x 8332.
---
Share this Product
---
More from this collection