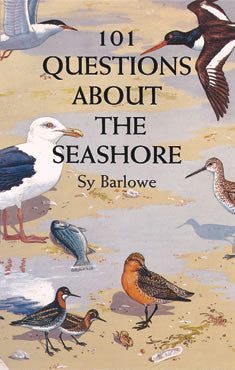 101 Questions About the Seashore
---
By Sy Barlowe
Have you ever wondered why the sea is salty or if the ocean ever freezes? Or how starfishes see? If you have, then this fascinating guide to plants and animals that thrive along the ocean's edge is just for you.

The veteran illustrator and nature writer Sy Barlowe provides answers to these and scores of other sea-related questions through accurate drawings and concise text about barnacles, sea anemones, mollusks, arthropods, crustaceans, tidal pools, seaweed, shorebirds, quahogs, shipworms, and many other life forms found in shoreline habitats.

This informative and lively guide will not only open up new worlds to the reader but will also promote an awareness of seashore environments and the importance of preserving them. 
---
Share this Product
---
More from this collection