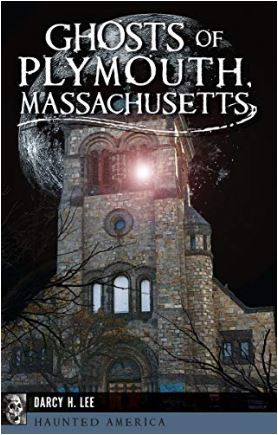 Ghosts of Plymouth, Massachusetts
---
By Darcy H. Lee 
Centuries of horror and hauntings: An award-winning look at the dark history of the town where the Pilgrims landed. Includes photos!
 
Plymouth is known worldwide as "America's Hometown," landing place of the Pilgrims in 1620 and home of the first Thanksgiving. But the real story of the town is a tale of grim beginnings, plague, desperation, massacre, murder and fear.
 
A ghostly Victorian couple is known to wander Burial Hill. A shocking crime on Leyden Street, one of the oldest streets in America, still haunts the area. The crew of the brigantine General Arnold, trapped offshore during an icy eighteenth-century blizzard, are suspected to haunt not one but three locations. In this fascinating tour of the New England landmark, Darcy H. Lee exposes the haunting acts that lie beneath Plymouth's cherished history.
---
Share this Product
---
More from this collection