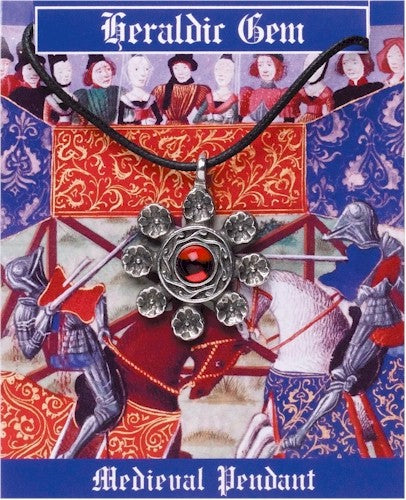 Heraldic Gem Pendant - Pewter
---
This pendant is a reproduction of a 12th-13th Century medieval circular pendant with eight radiating arms decorated with a flower pattern. The original would have been gilded and enameled. These pendants were worn on the harnesses of horses as decoration.
Some of the more popular designs used in heraldry were beasts and animals, birds, the fleur de lis and flowers. Knights used these on their coats of arms and banners.
This Heraldic Gem Pendant is made from lead-free pewter with a blue or red gem and is supplied on a waxed cord. The information card is full color on the front and has historical information on the reverse.
---
Share this Product
---
More from this collection