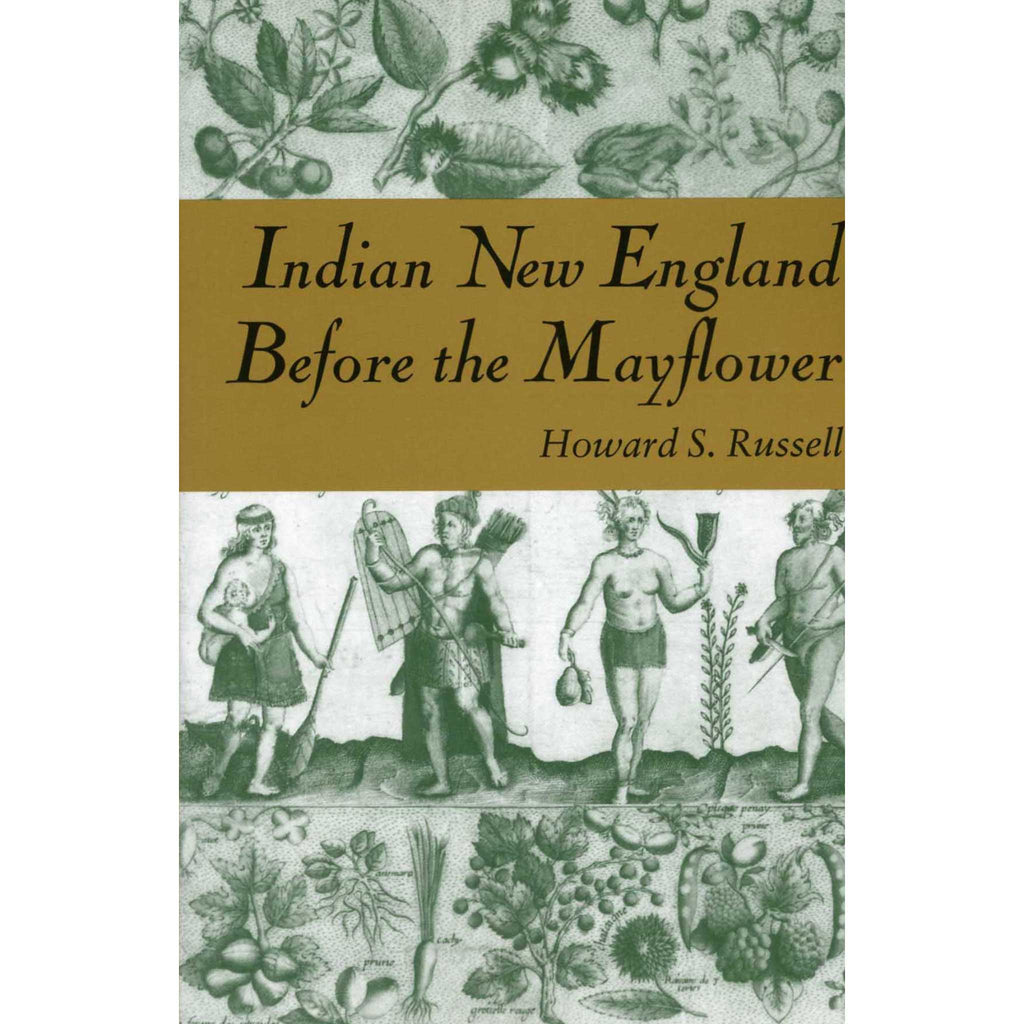 Indian New England Before the Mayflower
---
By Howard S. Russell
In offering here a highly readable yet comprehensive description of New England's Indians as they lived when European settlers first met them, the author provides a well-rounded picture of the natives as neither savages nor heroes, but fellow human beings existing at a particular time and in a particular environment. He dispels once and for all the common notion of native New England as peopled by a handful of savages wandering in a trackless wilderness.

In sketching the picture the author has had help from such early explorers as Verrazano, Champlain, John Smith, and a score of literate sailors; Pilgrims and Puritans; settlers, travelers, military men, and missionaries. A surprising number of these took time and trouble to write about the new land and the characteristics and way of life of its native people. A second major background source has been the patient investigations of modern archaeologists and scientists, whose several enthusiastic organizations sponsor physical excavations and publications that continually add to our perception of prehistoric men and women, their habits, and their environment.

This account of the earlier New Englanders, of their land and how they lived in it and treated it; their customs, food, life, means of livelihood, and philosophy of life will be of interest to all general audiences concerned with the history of Native Americans and of New England.
---
Share this Product
---
More from this collection