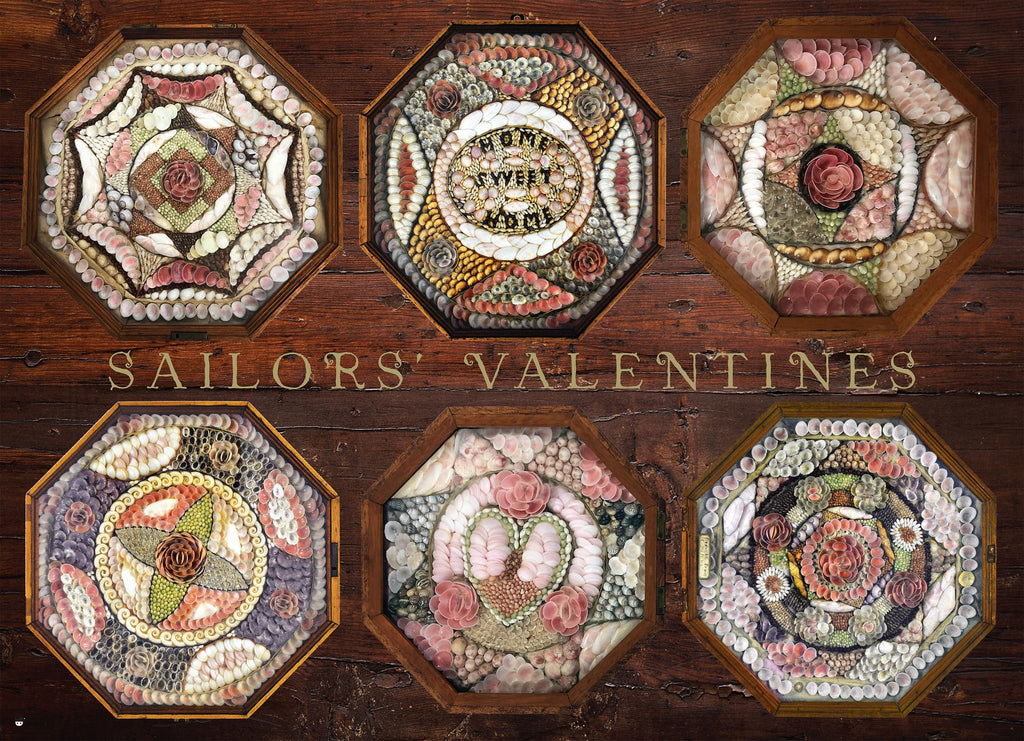 Sailors' Valentines Puzzle
---
Sailors' Valentines delighted women in the Victorian era whose sailor sweethearts, fathers and brothers spent months and years at sea, returning with these unique love tokens. Exquisite works of shell art, Sailors' Valentines originated in Barbados, a frequent port of call for New England whaling ships. The charming mosaics, recognized by their octagonal wooden frame, sometimes incorporated sentimental messages and illustrations, and were created using hundreds and even thousands of tiny shells.
Puzzle art shows Sailors' Valentines which are part of a permanent collection held at the New Bedford Whaling Museum, New Bedford, Massachusetts. Part of the Old Dartmouth Historical Society, the Museum collects, preserves and interprets the artifacts and documents of historic whaling activity and regional maritime activity.
Puzzle size is 26.625" x 19.25", 500 pieces.
---
Share this Product
---
More from this collection