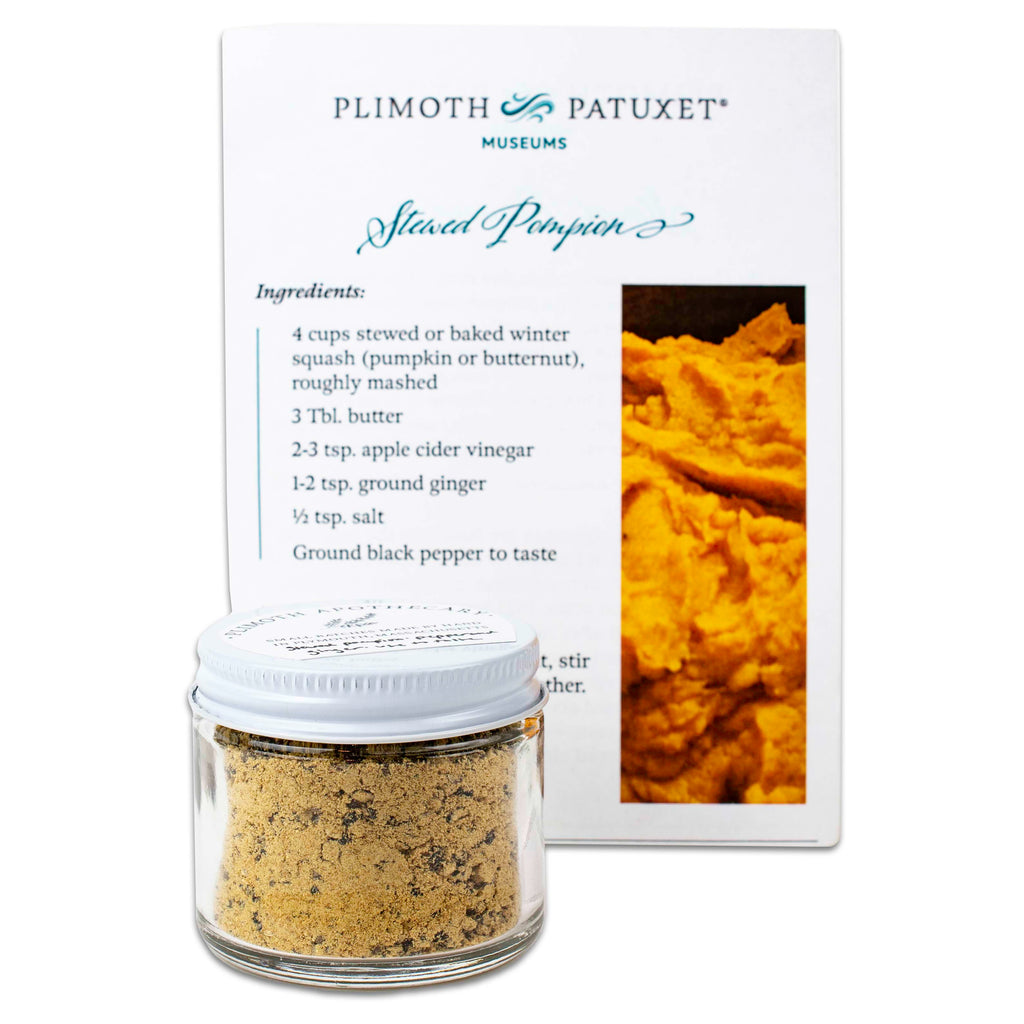 Stewed Pompion Recipe & Spice Blend
---
Enjoy the flavors of the 17th century at home!
Recipes from the time period are not usually specific in their measurements or even sometimes their ingredients, so leave the guesswork to us with this seasoning blend inspired by a 17th century recipe.
In 17th century English dialect, pumpkins were called pompions.
John Josselyn, a visitor to New England in the 1600s, described how New England colonists used this native fruit in his book "Two Voyages to New England." He wrote:
"…The housewives manner is to...stew them upon a gentle fire a whole day...and when it is stew'd enough...this they Dish, putting Butter to it, and a little Vinegar, (with some Spice, as Ginger, &c.) which makes it tart like an Apple…"
Spice up your pompion with this pre-mixed blend of ginger and cracked black pepper.
Includes:
2 oz jar of ginger and cracked black pepper blend

Recipe card printed with original 17th century recipe and modernized version
Handmade at Plimoth Patuxet by our colonial foodways historian.
---
Share this Product
---
More from this collection