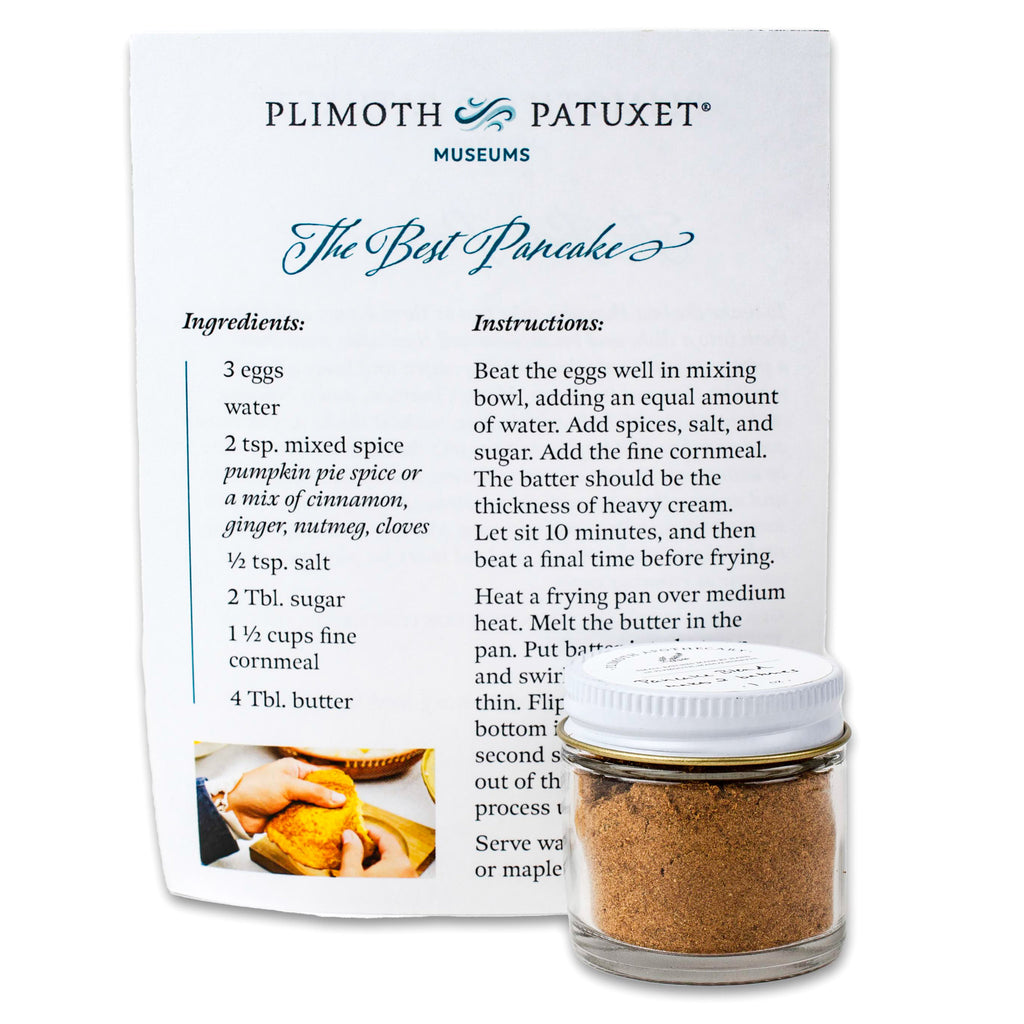 The Best Pancake Recipe & Spice Blend
---
Enjoy the flavors of the 17th century at home!
Recipes from the time period are not usually specific in their measurements or even sometimes their ingredients, so leave the guesswork to us with this pancake seasoning blend inspired by a 17th century recipe.
Pancakes were a popular celebration food in England and in Holland in the 17th century, and Gervase Markham in his 1615 household manual "The English Housewife" wrote about how to make The Best pancakes. We've updated his recipe a little bit for the modern palate, but we agree, they are the best -- especially if you make them with Plimoth Grist Mill cornmeal!
Includes:
1 oz jar of cinnamon, ginger, nutmeg and clove blend

Recipe card printed with original 17th century recipe and modernized version
Handmade at Plimoth Patuxet by our colonial foodways historian.
---
Share this Product
---
More from this collection