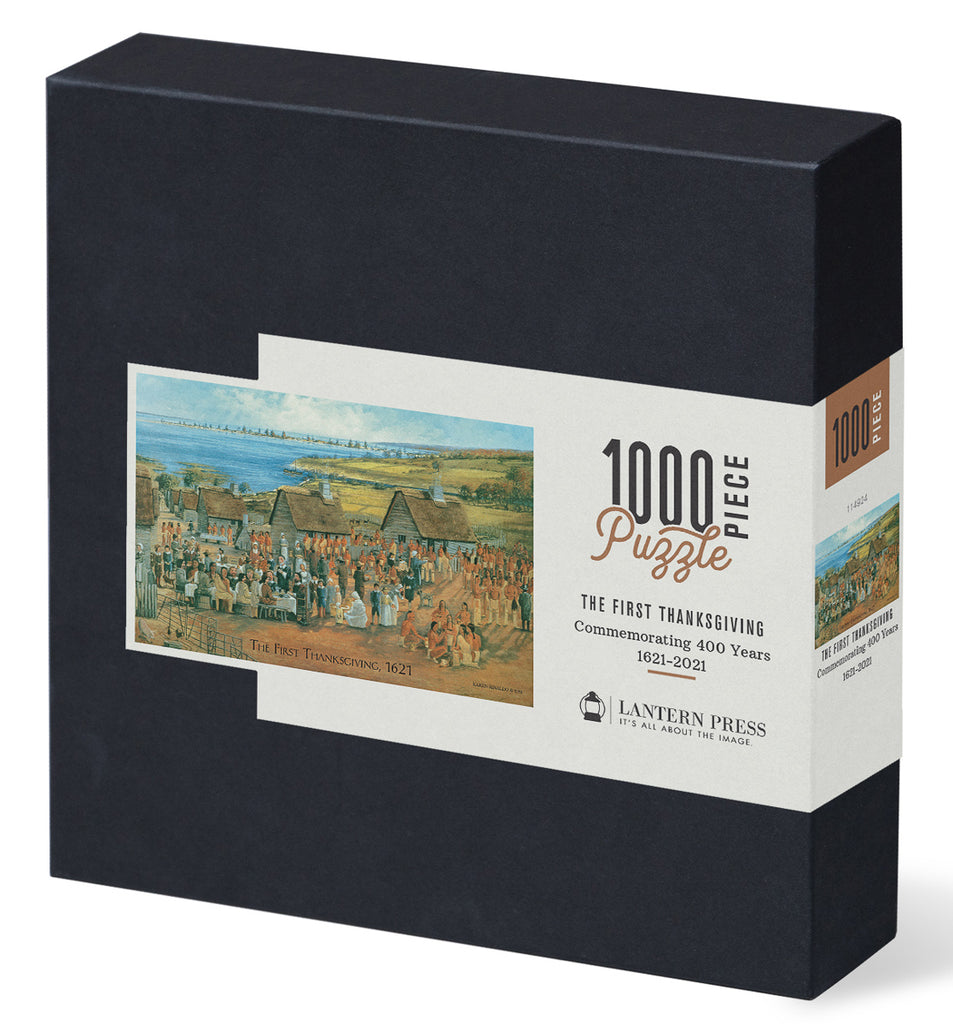 The First Thanksgiving Puzzle
---
Have fun with this exclusive 1000 piece puzzle, commemorating 400 years since The First Thanksgiving in 1621.  Artwork by Karen Rinaldo, 1995
---
Share this Product
Love this puzzle
This is a challenging puzzle, but I am really enjoying it.
Beautiful artwork, however 4 puzzle pieces are missing
Hoping the museum will help me. The plan is to mount this beautiful puzzle and bring out each thanksgiving. I have been very satisfied with the previous purchases I ve made and since Edward Winslow came on the Mayflower we are enjoying all things Plymouth and pilgrims.
---
More from this collection