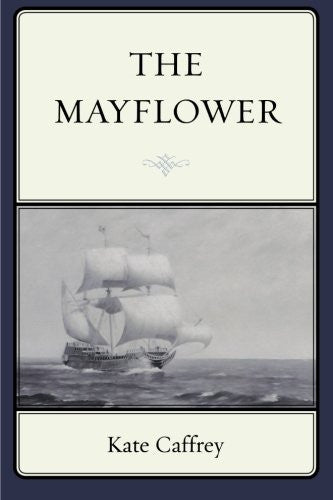 ---
By Kate Caffrey
The ship itself was obscure and small, valued at a mere 128 pounds, eight shillings, and fourpence. Each passenger had a total area the size of a single mattress under a five-foot ceiling in which to cook, eat, sleep, dress and all the rest of living.

During the months-long journey, one Pilgrim died. Another, washed overboard, was miraculously washed back on deck. A crew member, not so fortunate, perished. The landing at Plymouth was on the morning of Monday, December 11, 1620.

Ahead of this brave band lay a harsh winter, which robbed more than half the settlers of their lives. When spring came at last, 54 people were left, 21 of them under sixteen. But when the Mayflower sailed back to England, not one survivor asked to return.

The men and women of the Mayflower did not come seeking fame or profit. They sought—and found—peace. The agreement they drew up before landing was described by John Quincy Adams as "the first example in modern times of a social compact or system of government instituted by voluntary agreement conformable to the laws of nature, by men of equal rights and about to establish their community in a new country."

This book reconstructs the voyage that linked European civilization and America, the facts behind what was to become the first legend of the American people, a pioneering journey that took nearly four centuries to come to life as it does in these pages.
---
Share this Product
---
More from this collection