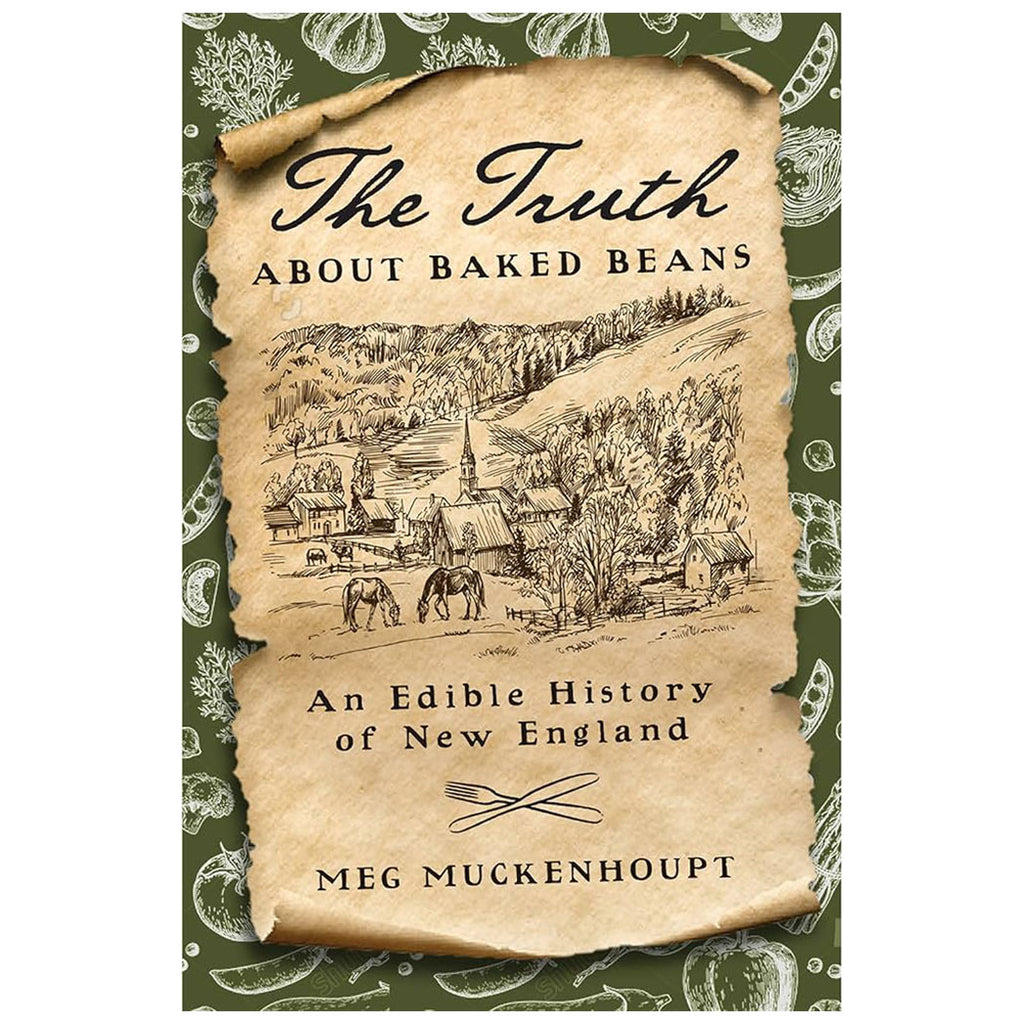 The Truth About Baked Beans: An Edible History of New England
---
By Meg Muckenhoupt
Forages through New England's most famous foods for the truth behind the region's culinary myths

Meg Muckenhoupt begins with a simple question: When did Bostonians start making Boston Baked Beans? Storekeepers in Faneuil Hall and Duck Tour guides may tell you that the Pilgrims learned a recipe for beans with maple syrup and bear fat from Native Americans, but in fact, the recipe for Boston Baked Beans is the result of a conscious effort in the late nineteenth century to create New England foods. New England foods were selected and resourcefully reinvented from fanciful stories about what English colonists cooked prior to the American revolution—while pointedly ignoring the foods cooked by contemporary New Englanders, especially the large immigrant populations who were powering industry and taking over farms around the region.

The Truth about Baked Beans explores New England's culinary myths and reality through some of the region's most famous foods: baked beans, brown bread, clams, cod and lobster, maple syrup, pies, and Yankee pot roast. From 1870 to 1920, the idea of New England food was carefully constructed in magazines, newspapers, and cookbooks, often through fictitious and sometimes bizarre origin stories touted as time-honored American legends. This toothsome volume reveals the effort that went into the creation of these foods, and lets us begin to reclaim the culinary heritage of immigrant New England—the French Canadians, Irish, Italians, Portuguese, Polish, indigenous people, African-Americans, and other New Englanders whose culinary contributions were erased from this version of New England food. Complete with historic and contemporary recipes, The Truth about Baked Beans delves into the surprising history of this curious cuisine, explaining why and how "New England food" actually came to be.
Hardcover

352 pages

Includes historic and contemporary recipes
---
Share this Product
---
More from this collection