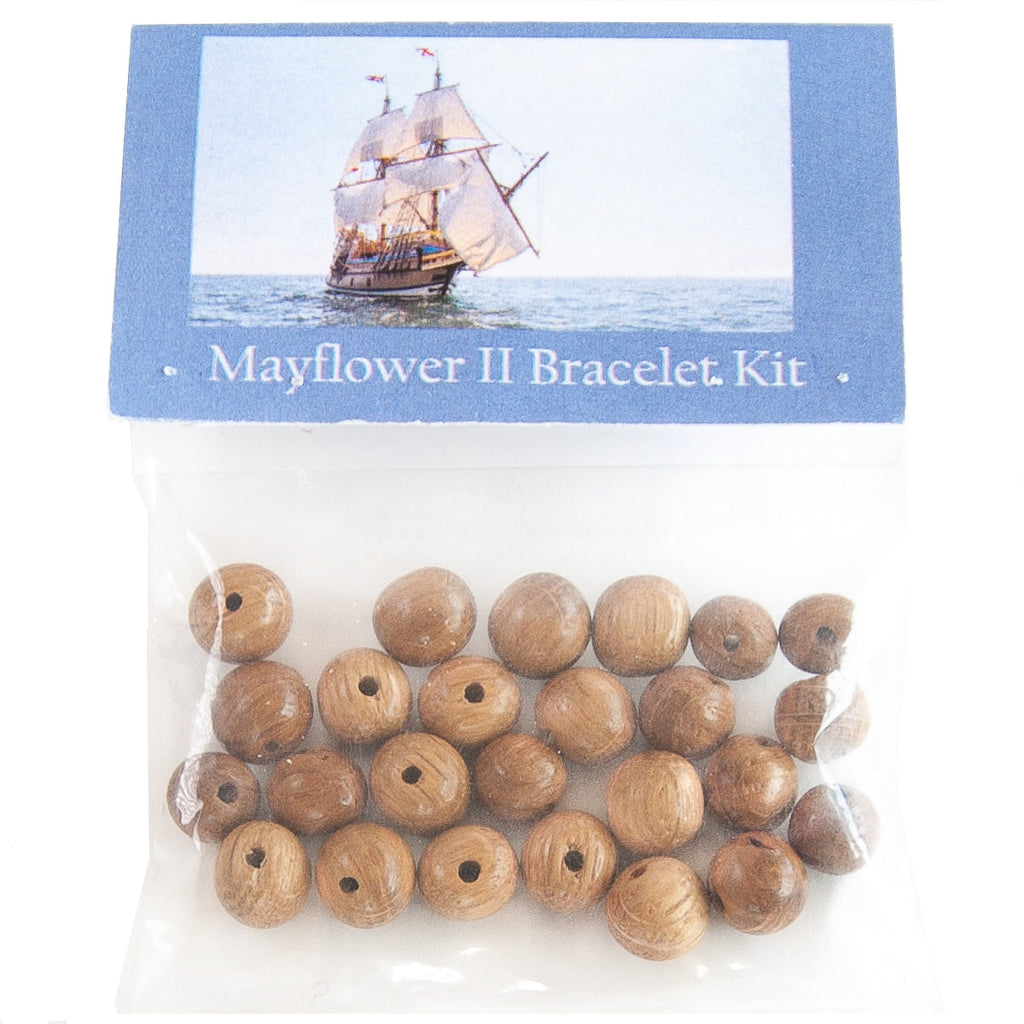 Mayflower II Salvaged Wood Bracelet Kit
---
Own a piece of Mayflower II!
This Make-Your-Own bracelet kit contains 20 wood beads made of English White Oak salvaged during the restoration of Mayflower II, the needle and material for stringing it, and a code that connects you to a video you can watch to see how it's done. Easy and fun DIY.
This salvaged wood has weathered many storms for well over 100 years. Transformed from ancient trees into the hull and decks of the iconic vessel, and now to handmade jewelry, this is a very special memento. 
If you or someone you know loves American history, or wooden sailing ships; or has an interest in the story of the Pilgrims and the Mayflower, or simply needs a reminder that you can change and yet be steadfast at your core, this bracelet kit is just right.
Custom-made in New England exclusively for Pimoth Patuxet Museums and you!
---
Share this Product
---
More from this collection