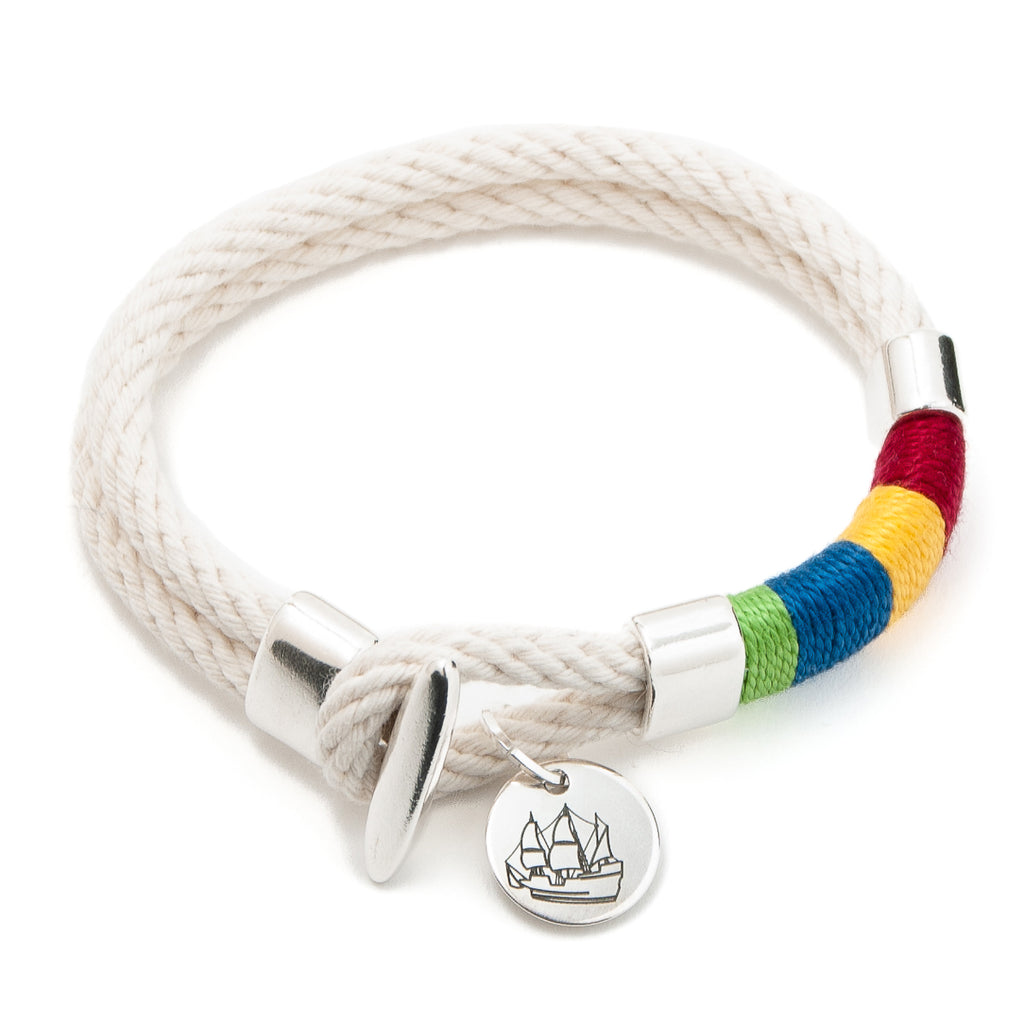 Mayflower Rope Bracelet With Green
---
Custom-made exclusively for Plimoth Patuxet Museums, this nautical bracelet is a tribute to the historic ship and her famous namesake, Mayflower II.
The cotton cord symbolizes the more-than-a-mile of rope in the rigging of the ship. The silver-plated cleat represents being safe in the harbor; the charm features an image of the ship. The colorful threads represent the strands of shared history that connect the UK and USA. Blue symbolizes the ocean, faith, and freedom; red stands for courage; yellow signifies hope.  
May you have fair winds and following seas!
---
Share this Product
---
More from this collection